[This interview was done by Akito and Yuki]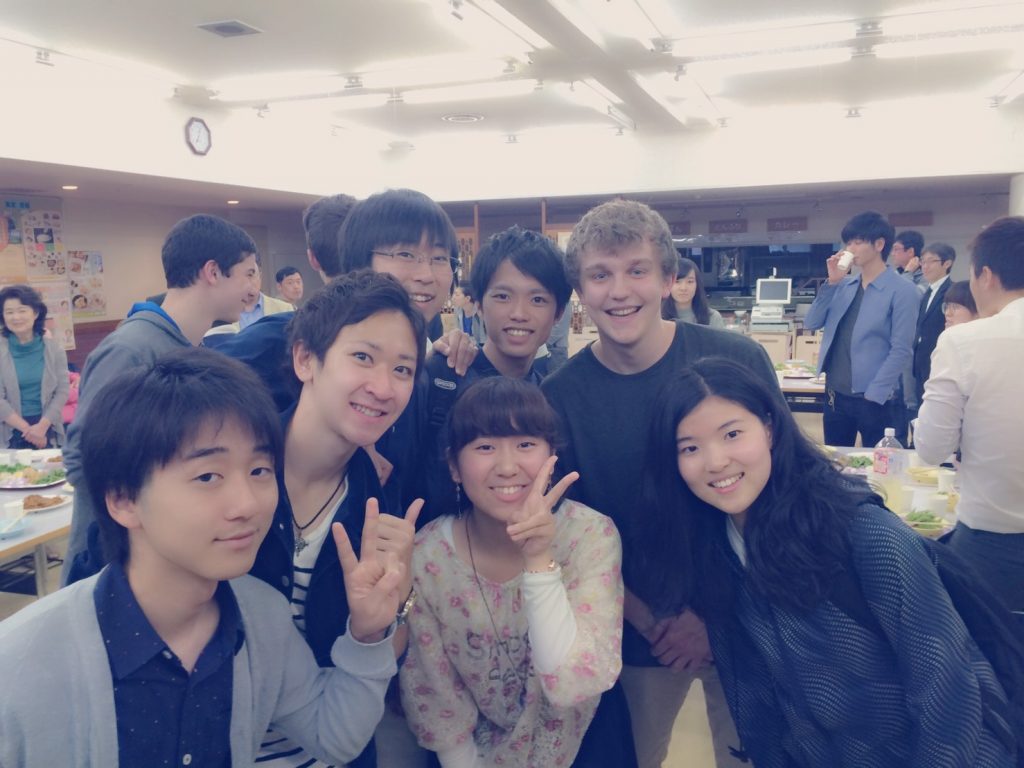 Who is Corey?
Corey is from Illinois State University and he is majoring in business. Corey came to Japan to experience something new. This was first time to go abroad, and he thought this was a great experience. He was here for twenty six days, and he enjoyed, Japanese culture, food and the environment. He especially liked his homestay which was made easier by having a host-mom who could speak English. Through visiting a lot of Japanese schools, he remember to take off your shoes, less people and large room and non "Kyusyoku".
Corey's Experience with Japanese
Before he came, he couldn't speak Japanese but he practiced Japanese here. So, now, he can speak Japanese and read Hiragana and Katakana. He thought that the Japanese people he met were friendly, welcoming, but shy.Moreover, he found that he could communicate with students in English So, he didn't think language was a barrier for him here.
What he knew about HUE Asahikawa
He looked for information about HUE Asahikawa on the Internet before he came to Japan. And he found good Information on the school's webpage.
He had three worries about studying abroad: language, food and trash separation. He found an English Japanese dictionary is useful and also a day planner so that you can fill out your weekends and keep tracking of what you're doing., His favorite part of studying here was the food – especially curry and rice, sushi, and and Okonomiyaki.
He said he had no complaints and that everything about it was good! He found the Japanese classes easy to compared classes back at ISU because they had no tests and no homework. He felt that improved transportation would lead more people to think about going to HUE Asahikawa.
Him main advice for people who are thinking about studying abroad at HUE Asahikawa is to try new things and to be better experience.If you are planning to study abroad, his biggest piece of advice is to smile. If you smile, people will help you.