Category Archives:
Around Asahikawa
Published on March 1st, 2017 | by Akito
People living in Asahikawa sometimes have to go to city hall. City hall is a little bit far from this campus. In addition, the route is a little bit complicated too. Furthermore, there are 2 bus stops near our campus! This article explains which bus you should take.
First I want to remind you that there is NO bus to City hall from 北門9丁目(Hokumon 9 Chome :which is the near the Gym) . There are only buses from 旭町2条10丁目(Asahimachi 2 jo- 10 Chome :which is the near the "Birthday", the children's clothing store). You should take the 旭川電気軌道(Asahikawa Denkikidou), not the 道北バス(Dohoku bus). Usually, Denkikdou buses are RED, but sometimes they use a newer decorated bus. Dohoku buses are GREEN.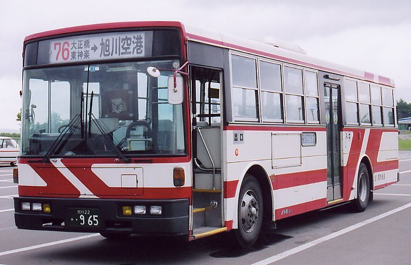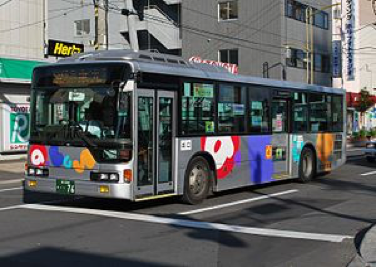 (Both are Asahikawa Denkikidou bus (旭川電気軌道).
This is a Dohoku bus: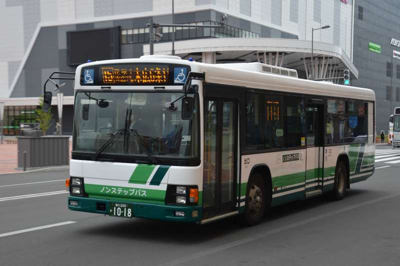 So far so good, but the No.13 bus of Denkikidou does NOT go to city hall, so you should check the bus number carefully before you ride the bus.
The bus fare from Asahimachi 2 jo-10Chome, one way fare is 190 yen, so if you have 380 yen, you can go there and come back. Or, if you have "Asaca" card and already charge the money in it, it's easy to pay. You can buy it from vending machine in Nishi AEON or the Asahikawa Denkikidou office which is near the train station on Kaimonokouen.
This is an Asaca card: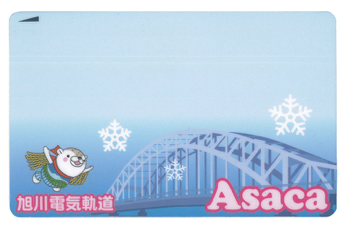 And, here is the time table of the bus from Asahimachi 2jo- 10Chome as of January 2017, so if you forgot the time when the bus will come, please make use of it. (But remember that they can change the time schedule).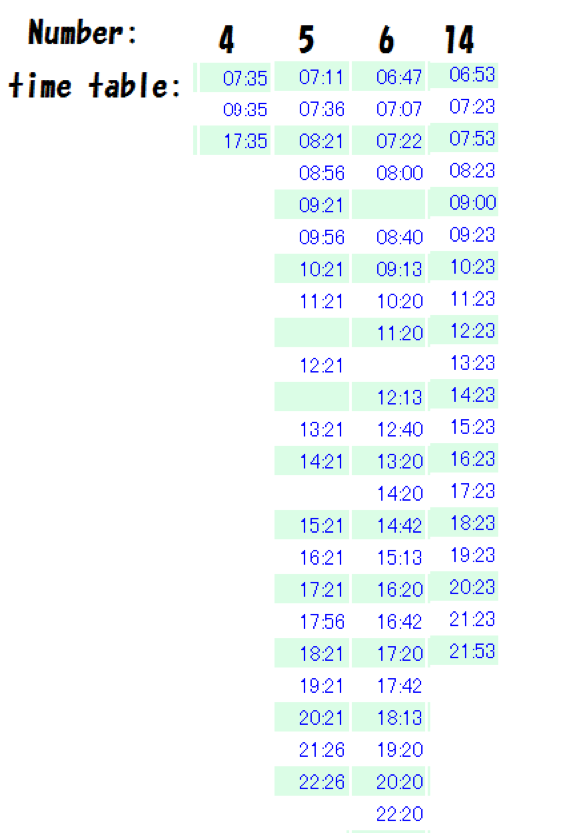 I hope this article was useful to you and that you can make it to city hall and back! Have a safe trip! Please leave me any comments or suggestions that you have.